OVERVIEW
NAS is an automation system company that faces manufacturing challenges head-on by designing, engineering and fabricating automation equipment and machinery for a variety of industries.
We're proud to have forged partnerships with 45 industry partners.
You can find NAS equipment in 27 states and 21 countries
Decades of combined experience in roll-to-roll engineering and process equipment manufacturing
Completed nearly 1,000 automation manufacturing projects since 1994
PROCESS
No matter the project at hand – whether it's a custom build, factory install, or industrial automation – we deliver automation solutions that expand your manufacturing capabilities. Through every step of our automation projects, we ensure that our equipment is designed to improve performance and increase efficiency.
One Stop Shop
Greater Quality
Cost-Savings
NAS heard our needs and provided tremendous value beyond just what we thought we needed – for hardware, software, integration and overall performance.
READ FULL SUCCESS STORY »
OUR WORK
We know that the right system gets the right results, which is why our automation systems offer the most control. Plus, our expertise in process solutions, factory automation and industrial design can help you increase productivity and profitability.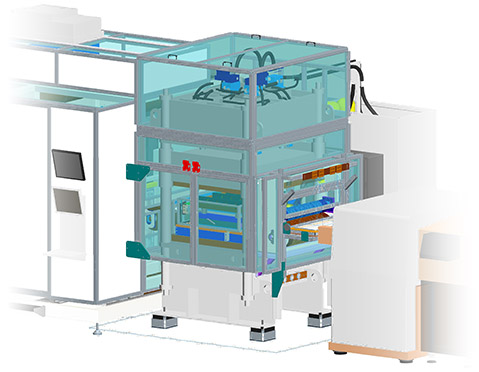 Work Samples