Leadership Team
The Northfield Automation Systems team brings to bear on behalf of its clients and customers several decades of combined experience in the roll-to-roll engineering and process equipment manufacturing fields.
Mark Wegner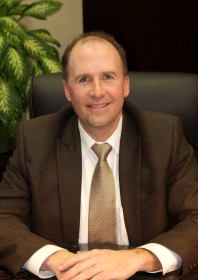 President and Co-Founder
Mark Wegner, President and Co-Founder, brings more than 18 years of roll-to-roll engineering and process equipment manufacturing to Northfield Automation Systems. Prior to founding Northfield Automation Systems, Mark served as Process Engineering Manager as well as R&D Engineer for Sheldahl. His extensive background includes broad expertise in roll-to-roll flexible printed circuits, films, foils of all types, sensitive product configurations and highly focused, custom application design. He holds a BS in both physics and mathematics from the University of Minnesota.
Click here to view our Welcome video featuring Mark.


Dr. Gary Larsen
Principal Engineer and Co-Founder
Ph.D. in mechanical engineering; 15 years industry experience
Principal engineer; spearheads concept generation and quoting, mechanical design, electrical design, programming, test and qualification
In-depth expertise and experience in dynamic systems and control
Member of the American Society of Mechanical Engineers (ASME) and The Institute of Electrical and Electronics Engineers (IEEE)

Doug Hall
Principal Engineer and Co-Founder
B.S. in industrial technology from the University of Wisconsin – Stout
22 years industry experience
Extensive experience in designing single board computers for embedded industrial control applications
Heavily involved in automation projects throughout entire project cycle: concept, quote, design, build, program, document, test, install and service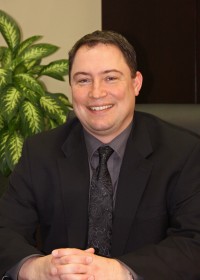 Darin Stotz (e-mail)
Director of Sales and Marketing
BS degrees in marketing and management; MS degree in manufacturing engineering and product development from University of St. Thomas
Responsible for growing overseas electronic materials business at Sheldahl, also held various positions such as Production Supervisor, Quality and Product Engineer, and Materials Applications Engineer. Executive sales management in both domestic and international sales representatives (APAC/Europe); conducted international training programs
Broad materials and process knowledge holds a patent allowing for thermal molding of flexible electronic tapes and circuitry in automotive applications
More than 20 years of business and engineering consulting with significant focus on process and materials integration for startup of new business enterprises.
Click here to view a video called  "One More Thing…" with Darin.